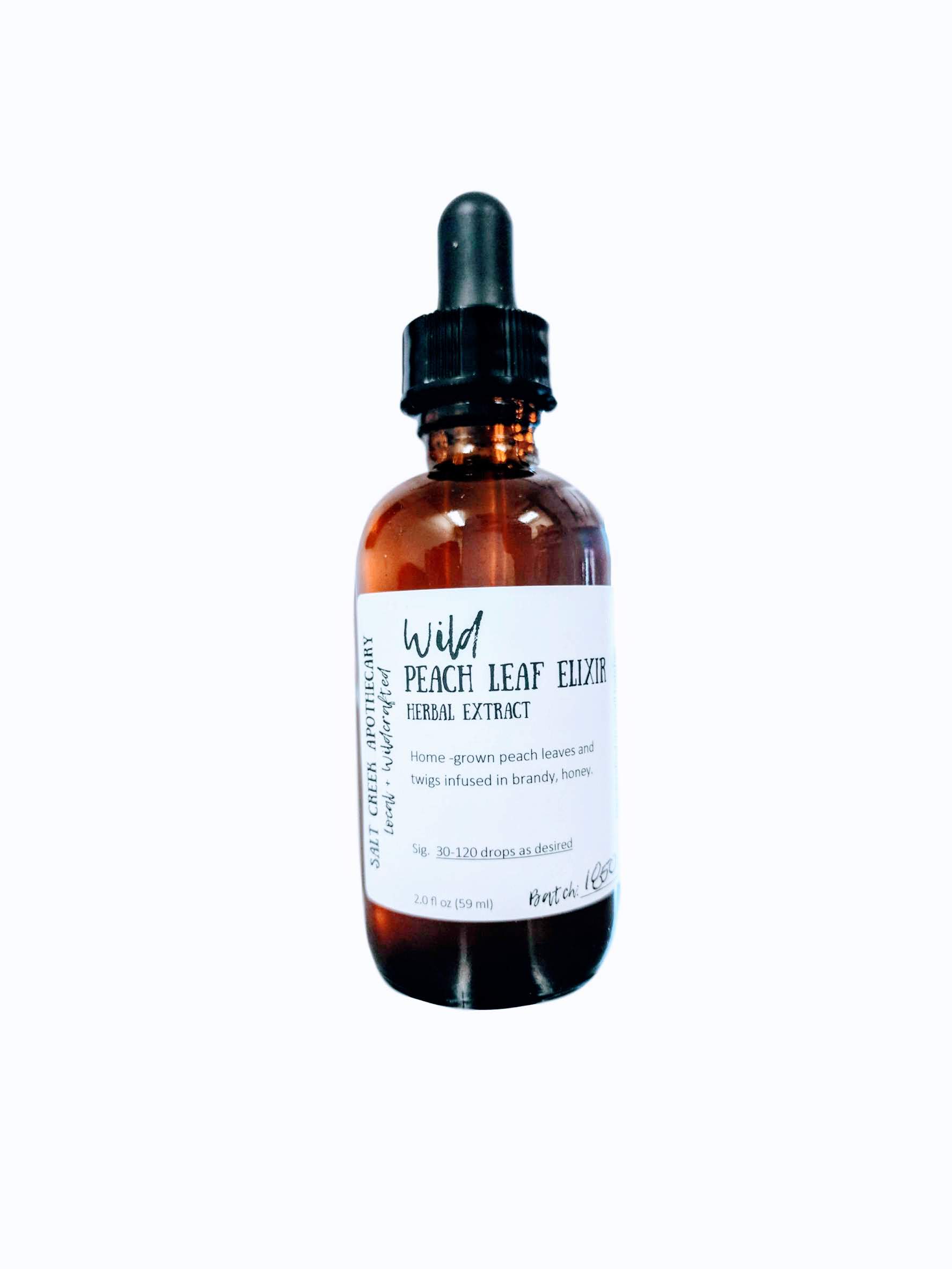 Peach Leaf Elixir
Peach Leaf Elixir is a favorite summer remedy.
Peach is gentle, aromatic, cooling and calming. Peach leaf elixir is wonderful on the long hot days of summer, soothing the irritability that can accompany extended periods of heat. Peach leaf works beautify for stress and anxiety and is a wonderful remedy for nausea especial from sun exposure and being over heated. It is also great as a digestive aid, stimulating appetite and helping bring the body back into balance.
This Peach Leaf Elixir was made with the peach leaves and twigs grown in the apothecary garden blended with leaves from the tree of a friend. Both trees were grown organically with love. Take 1-4 dropper-fulls as needed or desired to stay cool and calm.
So amazingly delicious!
2.0 fl.oz.
Ingredients: Brandy infused with peach leaves and twigs, honey.
Disclaimer: The information on this website is for educational purposes only. The information on this website has not been evaluated by the Food and Drug Administration. This product is not intended to diagnose, treat, cure, or prevent any disease.
sale