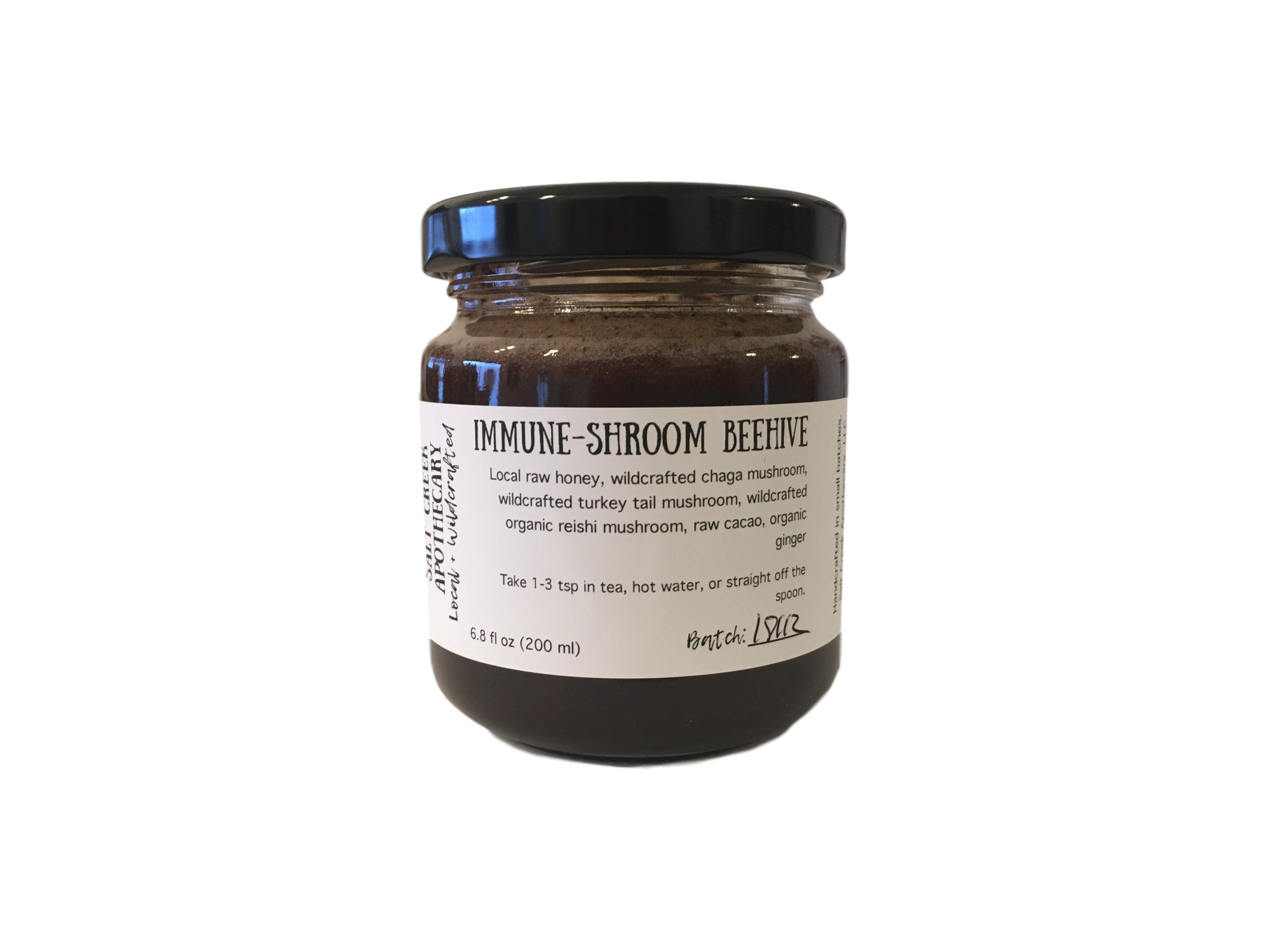 Immune-Shroom Beehive
A most delicious way to eat your medicinal mushrooms.
Powdered wildcrafted chaga, turkey tail, and reishi are blended into local raw honey. Raw organic cacao and ginger turn this honey into a chocolate treat.
Keep a jar in your desk and sneak a spoonful a day. It's definitely a treat to the palate and to boost to your immune system.
6.8 fl. oz.
Ingredients: local raw honey, organic raw cacao, turkey tail mushroom, chaga mushroom, reishi mushroom, organic ginger.
sold out