Original, Vanilla, and Choco-cinna Chaga Powder - Coffee Booster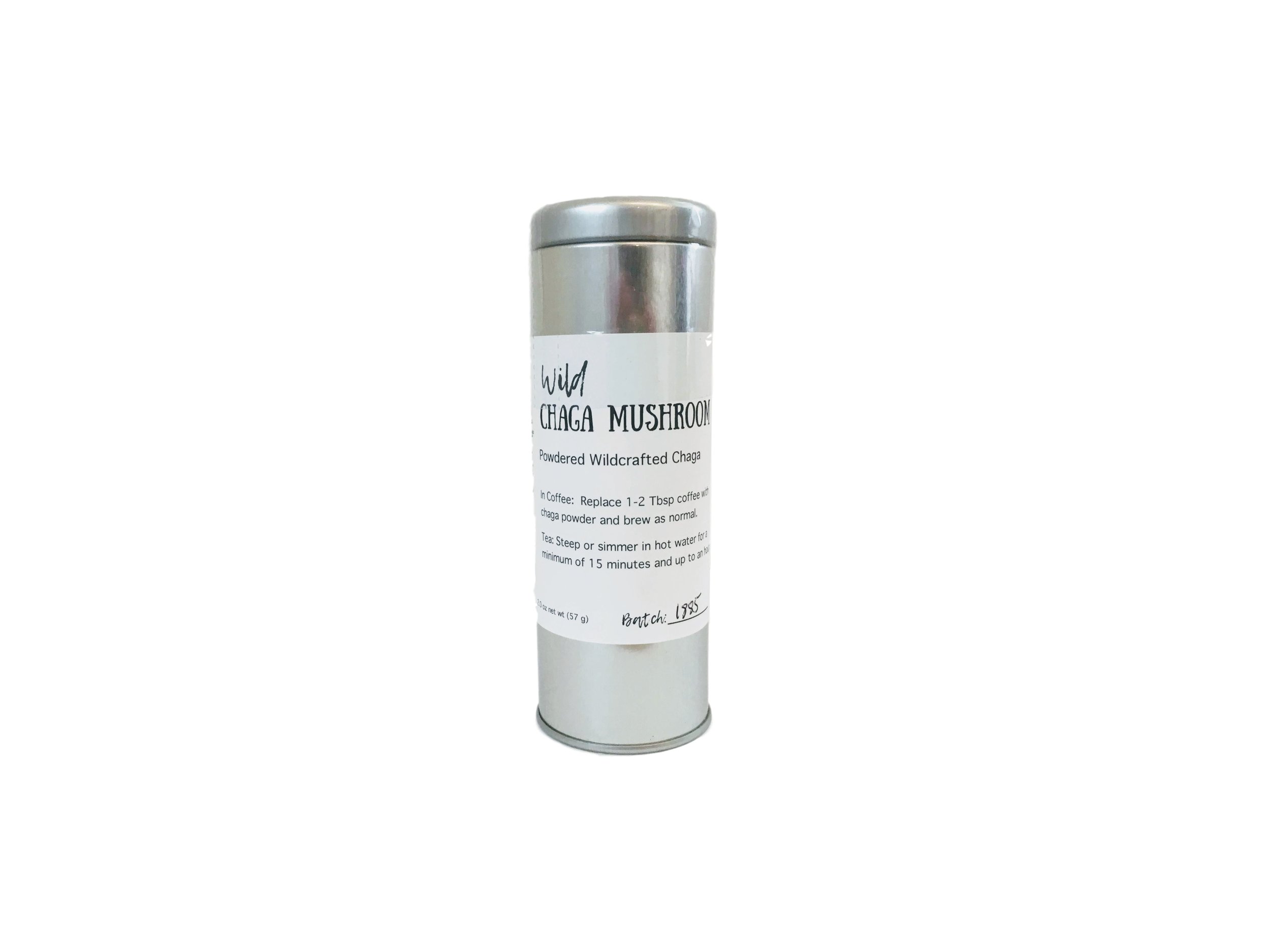 Original, Vanilla, and Choco-cinna Chaga Powder - Coffee Booster
Chaga is a conk which grows in the northern latitudes primarily on birch trees. Energetically, Chaga is grounding, calming, and cooling and is credited with an incredible list of herbal actions. A delicious way to support your immune system and overall wellness.
Used as a daily tonic Chaga is a powerful adaptogenic herbs with an rich nutritional profile to support the body's' health and balance. Mix a tablespoon of Wild Chaga Powder in your coffee grounds every day, or brew as tea.
Available in Original Wildcrafted, Vanilla, and Choco-Cinnna Chaga.
More on Chaga:
Chaga has adaptogenic, immunomodulating, anti-cancer, anti-tumor, anti-inflammatory, anti-viral and anti-cholesterol actions. It has been used in folk medicine for cancer, digestive system disease, tuberculosis, heart disease and/or diabetes since the 16t century in Russia, western Siberia, Eastern Europe and North America (Song et al., 2013).
Song FQ, Liu Y, Kong XS, Chang W, Song G. (2013). Progress on understanding the anticancer mechanisms of medicinal mushroom: inonotus obliquus. Asian Pac J Cancer Prev. 2013;14(3):1571-8.
2.0 oz net weight
Disclaimer: The information on this website is for educational purposes only. The information on this website has not been evaluated by the Food and Drug Administration. This product is not intended to diagnose, treat, cure, or prevent any disease.