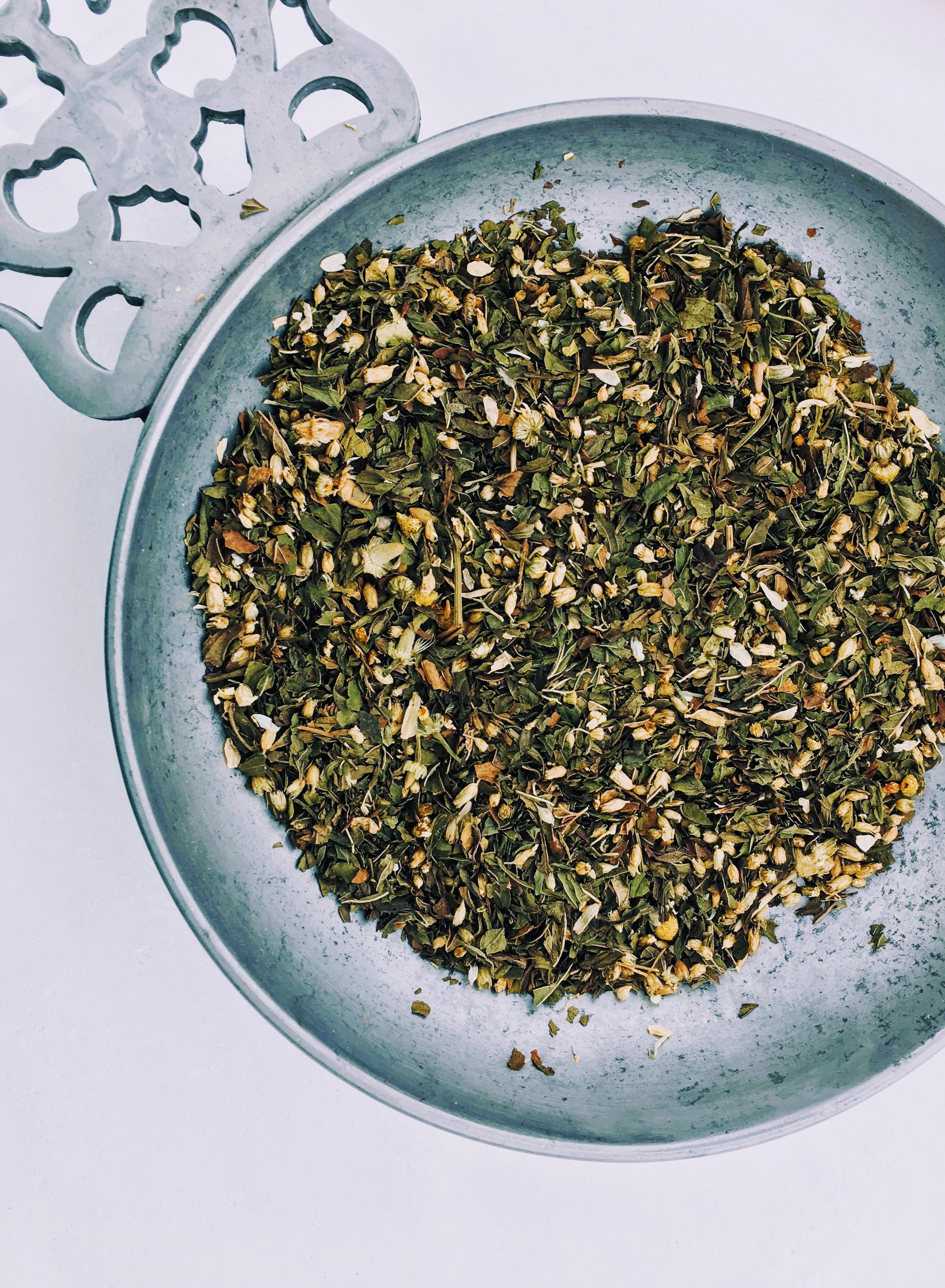 Breathe Herbal Tisane
Breathe is a herbal cold and flu remedy of Yarrow, Hyssop, Elderflower, and Mint.
Yarrow and Elderflower are both diaphoretic, meaning they encourage sweating and will help break a fever.
Yarrow is astringent and drying which can greatly help those with a sinus infection, wet cough, or even sinus allergies. Yarrow helps to dry up and move excess mucous out of the respiratory system while reducing inflammation in sensitive mucous membranes.
Similarly, Elderflower is anti-inflammatory, astringent, and decongestant. Elderflower acts as a gentle nervine which can help ease tension and anxiety.
Peppermint and Spearmint are gently decongesting, can help reduce a headache associated with sinus pressure and and make this tisane taste great.
If you feel a head cold coming on this is a great tisane to turn to. But you don't have to be sick to enjoy this tea, its wonderful anytime.
1.9 oz net weight
Disclaimer: The information on this website is for educational purposes only. The information on this website has not been evaluated by the Food and Drug Administration. This product is not intended to diagnose, treat, cure, or prevent any disease.