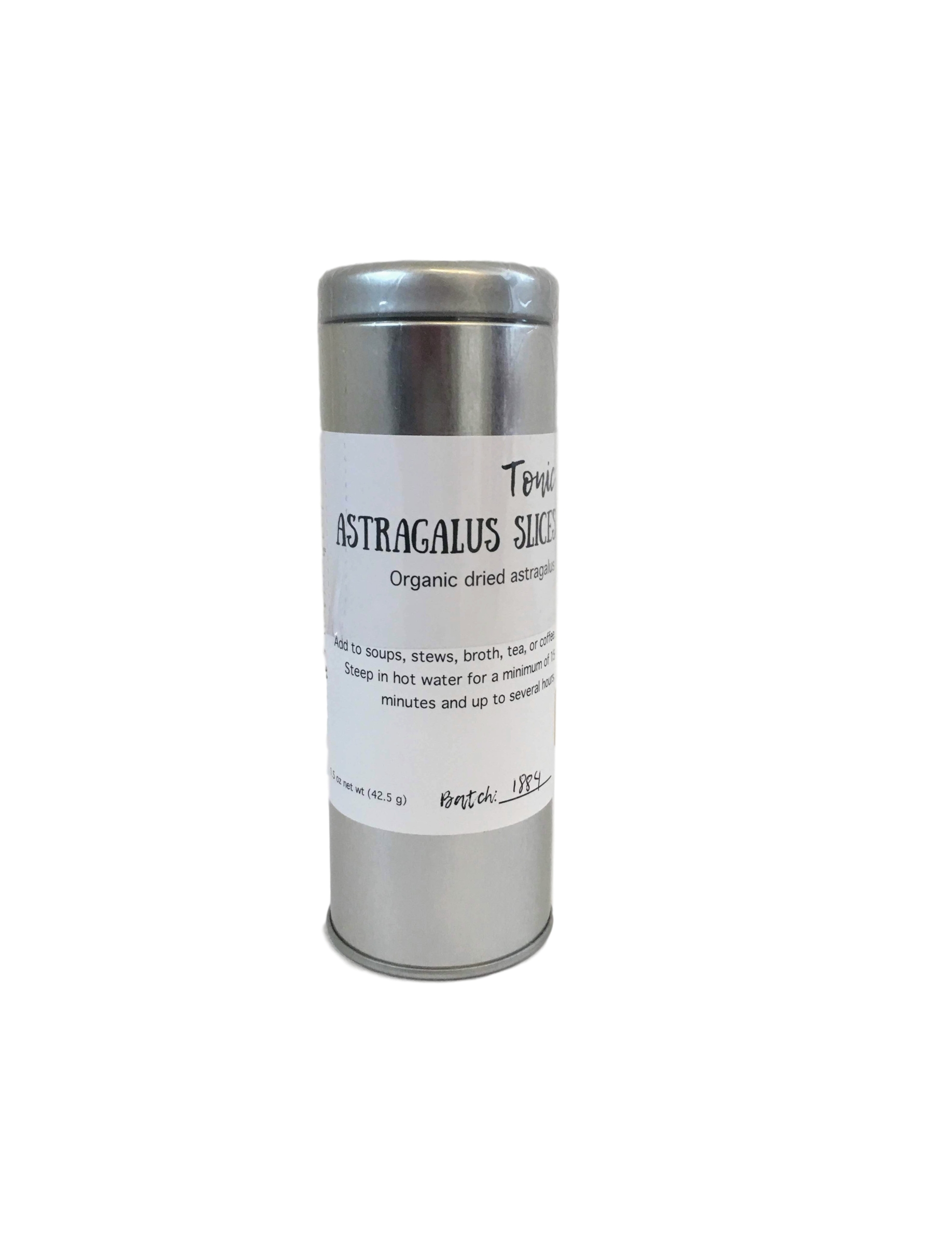 Astragalus Root Slices
Astragalus (huang qi) is an herb I rely on during cold and flu season. Astragalus has been used in TCM for thousands of years and is considered one of the most important tonic herbs to help strengthen the body against disease. Astragalus is an adaptogen that helps your body deal with stress, including physical, mental, or emotional stress. Astragalus restores and strengthens the immune response, and pride deep immune system support. if you feel stressed, run down, or are prone to colds, you may find astragalus very beneficial. Astragalus is most effective if incorporated into your daily routine and is best if used over a long period of time for prevention (unlike Echinacea which should not be taken daily but at the onset of colds or flu). Astragalus works best as a decoction (simmered in water). Astragalus has a mild slightly sweet flavor. Add root slices to soups , stews, and while making broth. Astragalus roost slices can be added to tea or coffee. Simmer astragalus root fro at least 15 minutes or up to several hours.
1.5 ounces net weight of astragalus root slices.